HRC New Delhi Is Finally Open Now
HRC New Delhi opened its doors for business on 17th December 2022. The new Hard Rock property is located at Atma Ram Mansion (Connaught Circus). During my Asia trip with my travel buddy Kay Kalkbrenner, we have been at the location before opening in September this year. At that time it was not possible to take photos of the interior of the location, but we made a picture with some managers, we met in front of the construction site.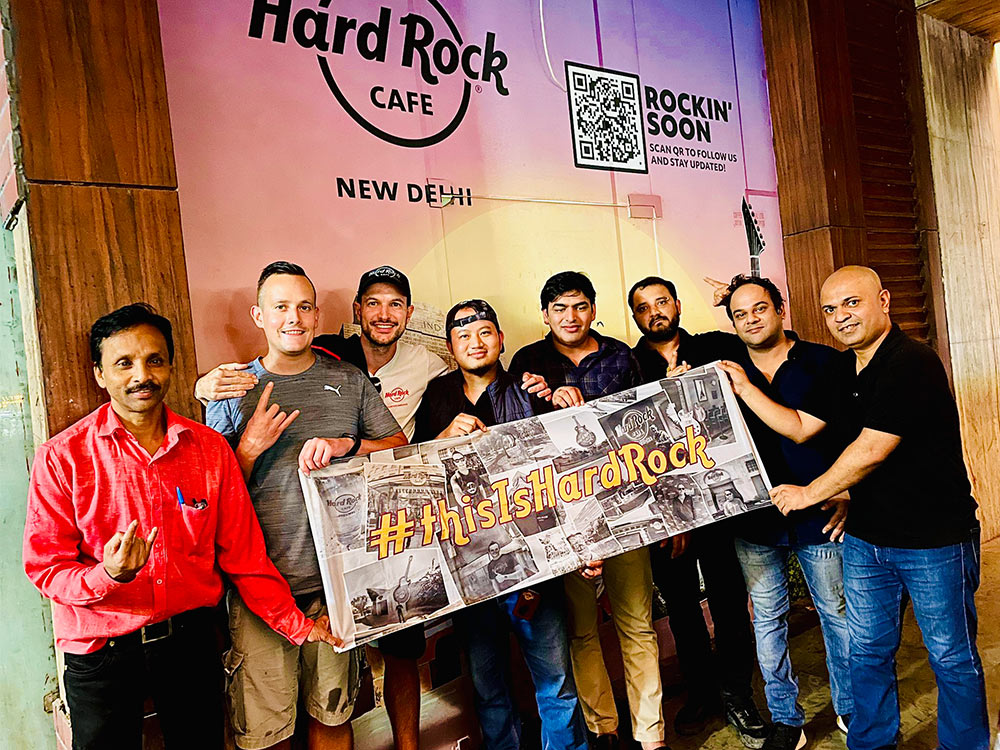 Hard Rock Cafe New Delhi Bottle Opener Magnet
Have you ever been to India or New Delhi before? If yes, have you visited the first Hard Rock location in Delhi? There was a Hard Rock Cafe, which unfortunately closed in 2019. This property was located in the Select Citywalk Mall.
All Hard Rock Locations
Furthermore here is a complete list of ALL Hard Rock locations with opening and closing dates (Cafes, Hotels, Rock Shops, Casinos & Live locations). Click on HR Locations to go to the complete list.
Some more pictures about the newest Hard Rock property in India can be found on my facebook page #thisIsHardRock.
Are you looking for a list of all Indian Hard Rock properties? A few month ago I wrote another blog post with the title "Hard Rock Cafes in India". To see this post, please click on All HRCs in India. By the way, there is one Hard Rock Hotel in India, which is located in Goa. A subpage about HRH Goa can be found on Hard Rock Hotel Goa Magnets, Pins & News.
On my website All Hard Rock Locations you will find a complete list with ALL Hard Rock Locations including their opening and closing dates. Check this page regularly to never miss any news.