Hard Rock Cafe Lima Bottle Opener Magnet No. 4 – WANTED
I am still looking for a special Hard Rock Cafe Lima Magnet, which is missing in my collection. This magnet is part of the global V+ Bottle Opener Magnet series, which consists of over 760 different designs so far (December 2022).
Unfortunately Hard Rock Cafe Lima in Peru CLOSED its doors in 2019 for good. Have you ever been there? Or do you know any employees, who can maybe help me finding this magnet?
I am looking for the following design: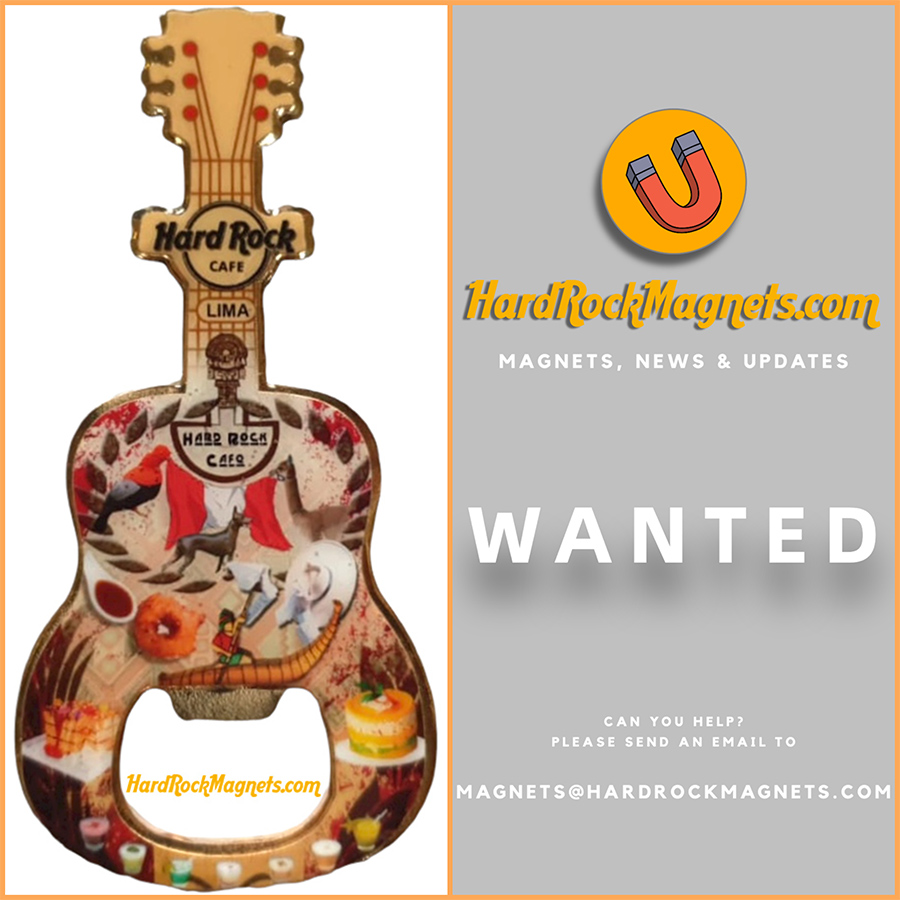 Are you able to help me to fulfill my collection? I can TRADE or BUY.
If yes, please send me an email or a WhatsApp Message. Here are my contact details:
Furthermore I am still looking for a few more magnets. To see my whole Wishlist of Bottle Opener Magnets (V7 and V+ series), click here.
All Lima Magnets
A timeline and some facts about HRC Lima in Peru can be found here. All magnets from HRC Lima that have ever been published can be found below:
All Magnets from the V+ Bottle Opener Magnet Series can be found on HardRockMagnets.com. The page is sorted by locations. If you click on a location, you get to a subpage with the corresponding magnets. Alternatively, I have a page where you can find ALL BO Magnets. Because of the many photos, this page takes much longer to load. On ALL HR Magnets you can find ALL magnets that are currently available.