Looking for a Hard Rock Bar Bristol Keychain. Can y

On April 8th 2004 Hard Rock International opened a Hard Rock Bar location in the British City of Bristol. It didn't even last 2 years and closed on January 2nd 2006.
Hard Rock Bar Bristol was located in a corner building that was accessible from Clare Street as well as from Baldwin Street.

Some merchandise is known like a logo shirt, a logo shot glass, quite a lot of Pins, a bottle opener magnet or a logo Cap. Unfortunately it´s unclear if they ever had a keychain for sale but probably they did.
If they ever had a keychain for sale it's expected to be one of the 2 global series below.If you have a picture that may proof Hard Rock Bar Bristol used to have a keychain back in the early 00s or even have one for sale, please get in contact with me. My email address is jp@thisIsHardRock.com. Thank you for your help!
Address of former Hard Rock Bar Bristol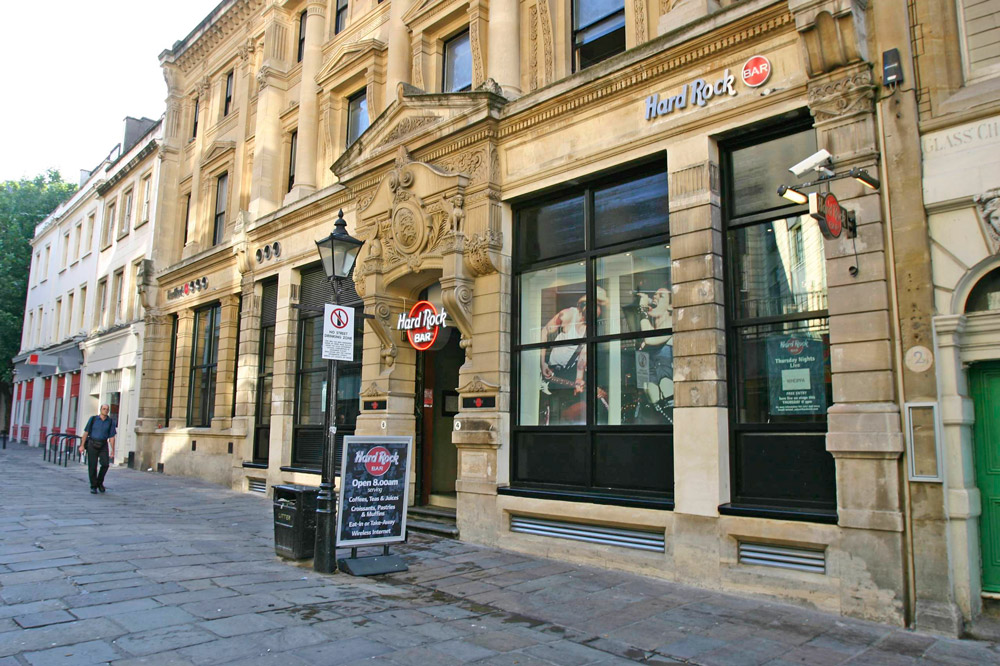 4-6 Clare Street,
Bristol BS1 1RU,
United Kingdom
Hard Rock Cafe Keychains
As you can see from the photo, there are many different Hard Rock Cafe Keychains.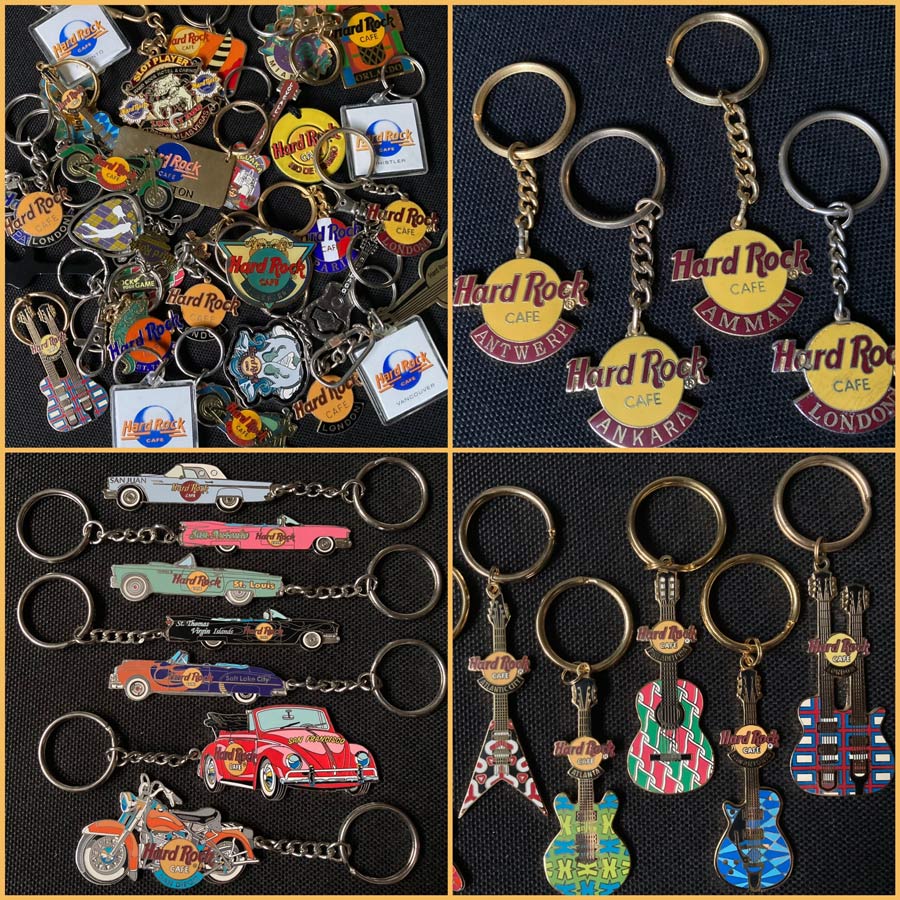 HRB Bristol in the UK
HRB Bristol was a Britisch Hard Rock location, which didn't even last 2 years. The operation period was von 2004 to 2006. All posts regarding to this Hard Rock Bar, you'll find on this page.

At the moment there is just one open HARD ROCK BAR in Malta.

By the way, you'll find a list with ALL Hard Rock locations and their opening and closing dates on this page: All Hard Rock Locations.