Beijing and its Hard Rock Cafe | HardRockMagnets.com
There was a Hard Rock Cafe in Beijing, which was opened from 14.05.1994 to 22.09.2012. The Cafe released two different Bottle Opener magnets, which are part of the global V+ Bottle Opener Magnet series from 2008.
We are still looking for these two magnets. Do you have one or both for TRADE or SALE? If yes, please send us an email to magnets@HardRockMagnets.com or send us an whatsApp message to the following number: +49 152 28173975
There are no news or rumors of an opening on Hard Rock Cafe Beijing so far. If there will be any news in future, you'll find the news on HardRockMagnets.com. Thank you very much for your loyal support.
Here is a link of a post regarding to the two missing magnets from Beijing. Click here to read the full article.
Furthermore here is a link of all locations that ever opened or closed its doors for business. This list includes Cafes, Hotels, Rock Shops, Casinos and many other HR locations.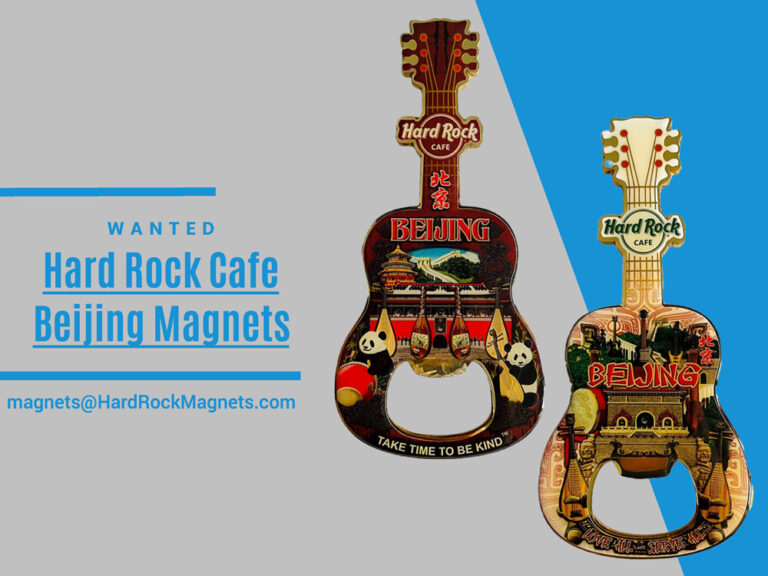 Post published:

24. November 2021